Any houseplant owner knows that changes in the amount of water or sunlight a plant receives can put it under immense stress. A dying plant brings certain disappointment to anyone with a green thumb.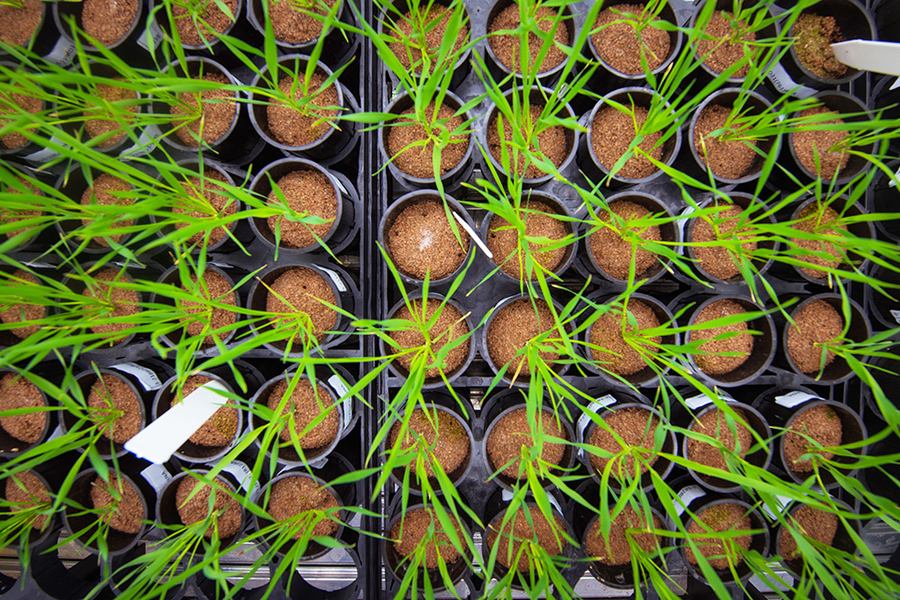 In addition to climate change, by 2050, the world will demand 70 percent more food to feed a booming population.
But for farmers who make their living by successfully growing plants, and whose crops may nourish hundreds or thousands of people, the devastation of failing flora is that much greater. As climate change is poised to cause increasingly unpredictable weather patterns globally, crops may be subject to more extreme environmental conditions like droughts, fluctuating temperatures, floods, and wildfire.
Climate scientists and food systems researchers worry about the stress climate change may put on crops, and on global food security. In an ambitious interdisciplinary project funded by the Abdul Latif Jameel Water and Food Systems Lab (J-WAFS), David Des Marais, the Gale Assistant Professor in the Department of Civil and Environmental Engineering at MIT, and Caroline Uhler, an associate professor in the MIT Department of Electrical Engineering and Computer Science and the Institute for Data, Systems, and Society, are investigating how plant genes communicate with one another under stress. Their research results can be used to breed plants more resilient to climate change…READ ON